Exciting updates on the way! Get ready for a fresh look and enhanced experience with SUZUWALK's upcoming release!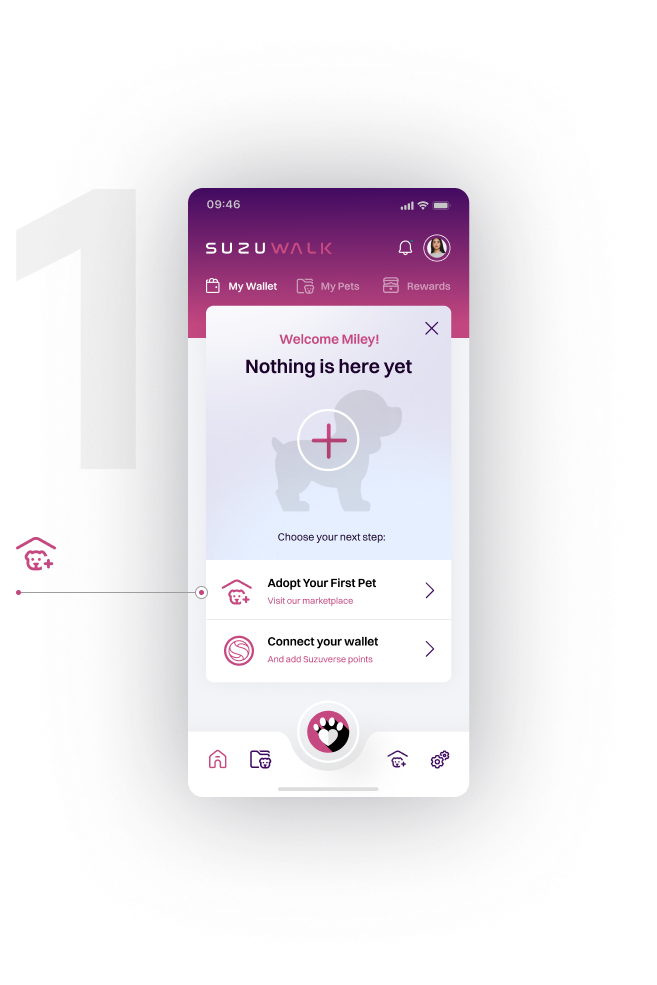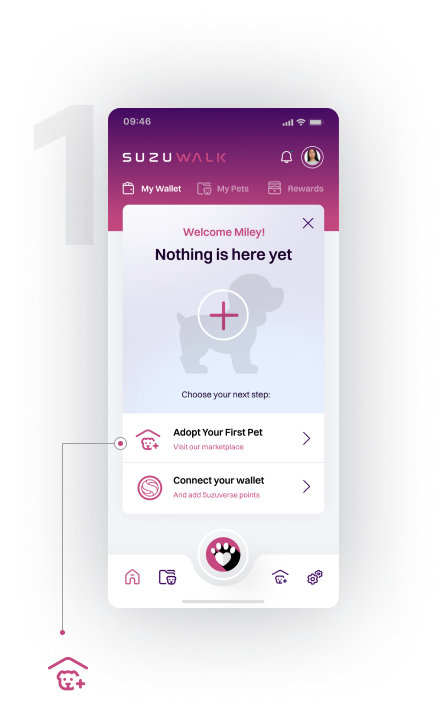 MILIKI RAKAN MAYA PERTAMA ANDA
LANGKAH SATU
SELAMAT DATANG KE SUZUWALK!
BIARKAN KESERONOKAN BERMULA!
Earning has never been this easy and fun! SUZUWALK is a dynamic platform that merges virtual and real worlds. Play games, adopt pets/avatars, walk and socialize to earn rewards.
LANGKAH DUA
CARI ANJING DARI PASARAN KAMI
Layari pasaran kami untuk mencari dan memiliki rakan maya pertama anda
Unlock a seamless trading experience with our all-in-one marketplace. Easily purchase virtual puppies and start earning rewards in just a few simple steps
Anda boleh membeli atau menyewa haiwan peliharaan (ketahui perbezaannya)
Miliki lebih banyak anjing untuk meningkatkan pulangan pendapatan
Anda boleh memilih baka berbeza, tahap atau jantina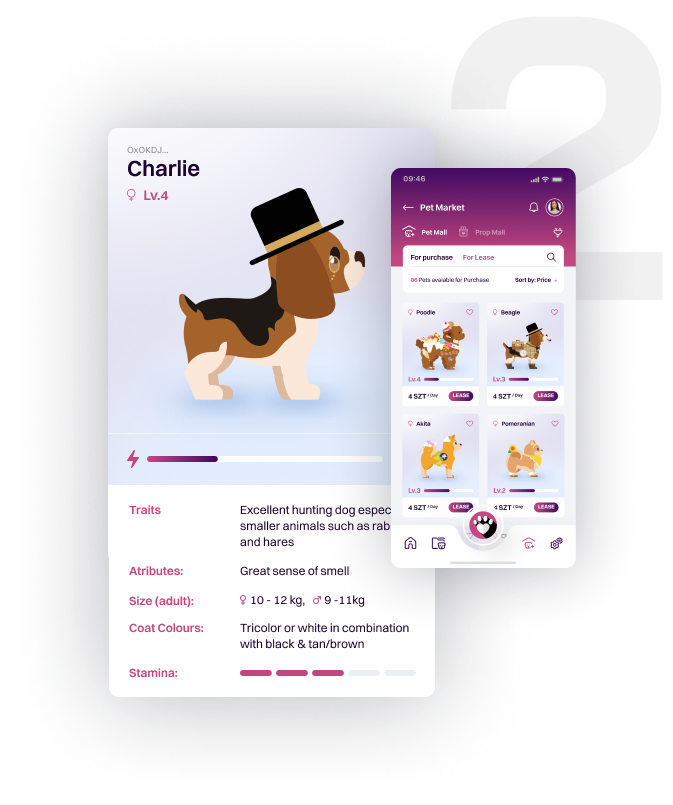 PILIH DARI RATUSAN BAKA, JANTINA DAN TAHAP BERBEZA
LANGKAH TIGA
KAMI BERSEDIA UNTUK BERMAIN!
MARI PERGI BERJALAN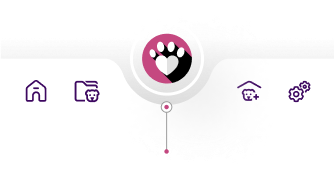 BUAT LALUAN BERJALAN PERTAMA ANDA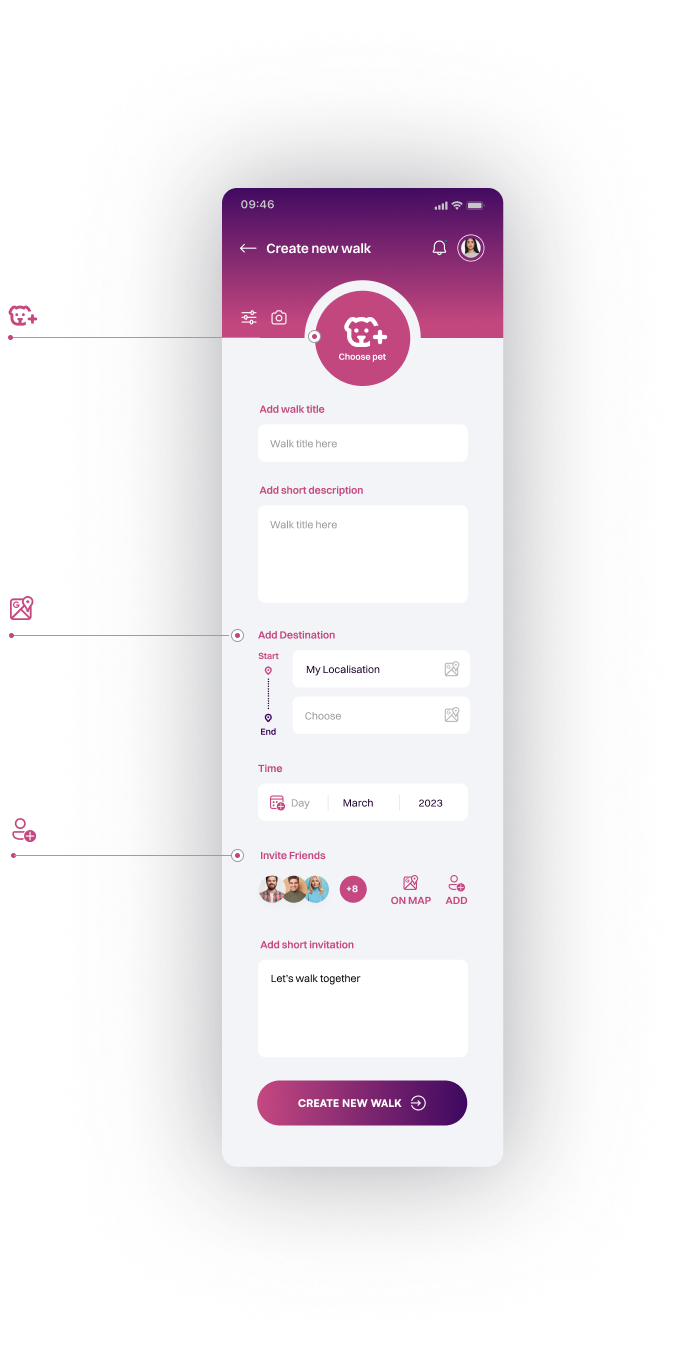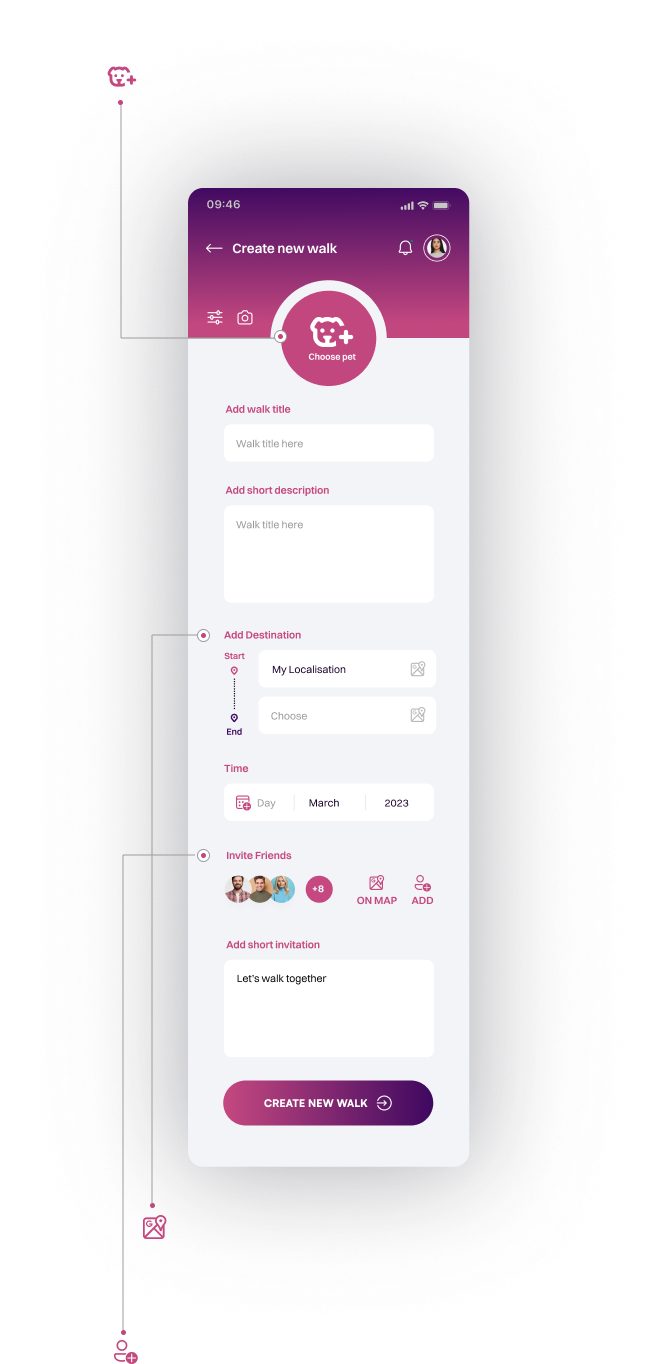 PILIH HAIWAN PELIHARAAN MANA YANG ANDA MAHU BAWA BERJALAN
TAMBAH MASA DAN DESTINASI
AJAK BEBERAPA RAKAN (JIKA ANDA ADA MOOD)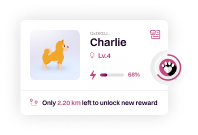 Anda boleh pilih haiwan peliharaan mana yang anda mahu bawa berjalan. Setiap haiwan peliharaan mempunyai tahap dan bar tenaga yang tersendiri.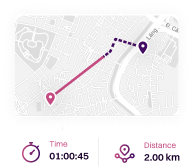 Cipta laluan anda sendiri. Ingat! Lagi jauh anda pergi - lagi bagus ganjaran yang anda terima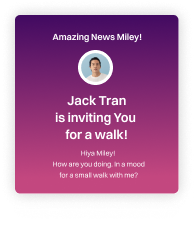 Ajak atau terima ajakan untuk berjalan dengan rakan
HOREI!! KITA AKHIRNYA BERJALAN
APA SETERUSNYA?
IANYA MUDAH
Bergerak di luar rumah dengan GPS
Your route is GPS tracked. The longer you go - the better rewards you can get!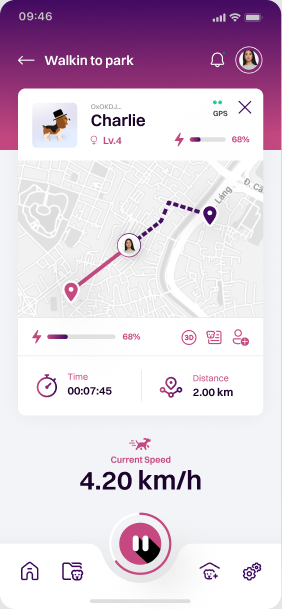 Capai matlamat & PENCAPAIAN
Unleash your potential, surpass milestones, and make your goals a reality.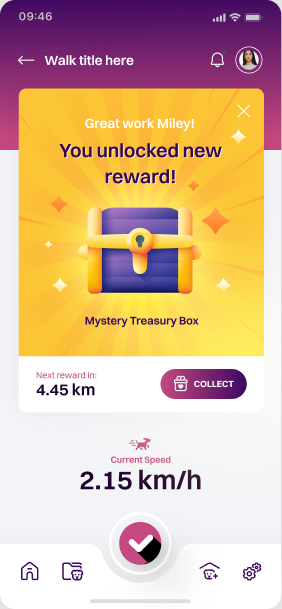 Menangi ganjaran mengagumkan
Victory awaits! Win incredible rewards and revel in the spoils of your success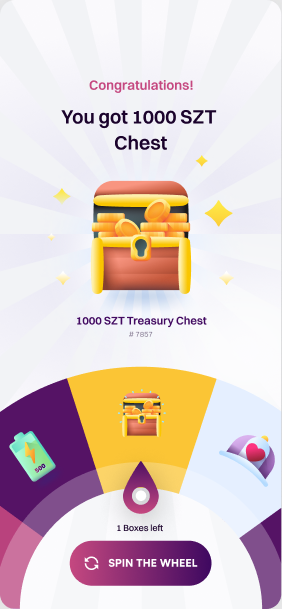 ANDA SELESAI BERJALAN? TAHNIAH!
SEMASA BERJALAN, ANDA MEMPEROLEHI DUA JENIS GANJARAN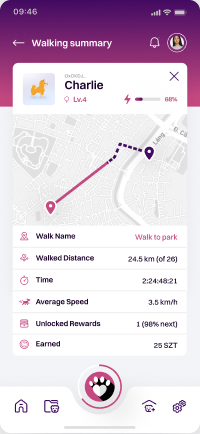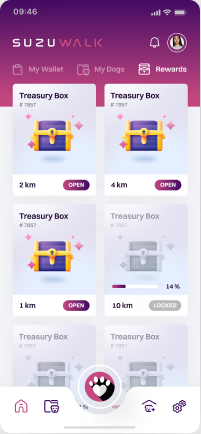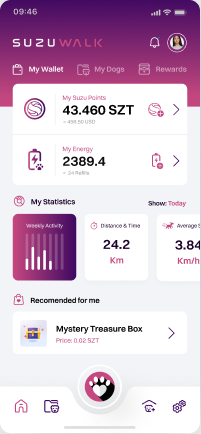 MATA SUZU
IA ADALAH MATA WANG TERBINA DALAM- UNTUK SETIAP BATU ANDA BERJALAN ANDA MENERIMA MATA SUZU
As you embark on your walking journey, watch your points grow and unlock a treasure trove of fantastic benefits
PETI HARTA KARUN
LIHAT & KUMPUL GANJARAN ANDA PETI HARTA KARUN - RAIH KETIKA BERJALAN DALAM TAB GANJARAN
Explore and collect your earned reward treasure chests during a walk, showcasing the spoils of your walking journey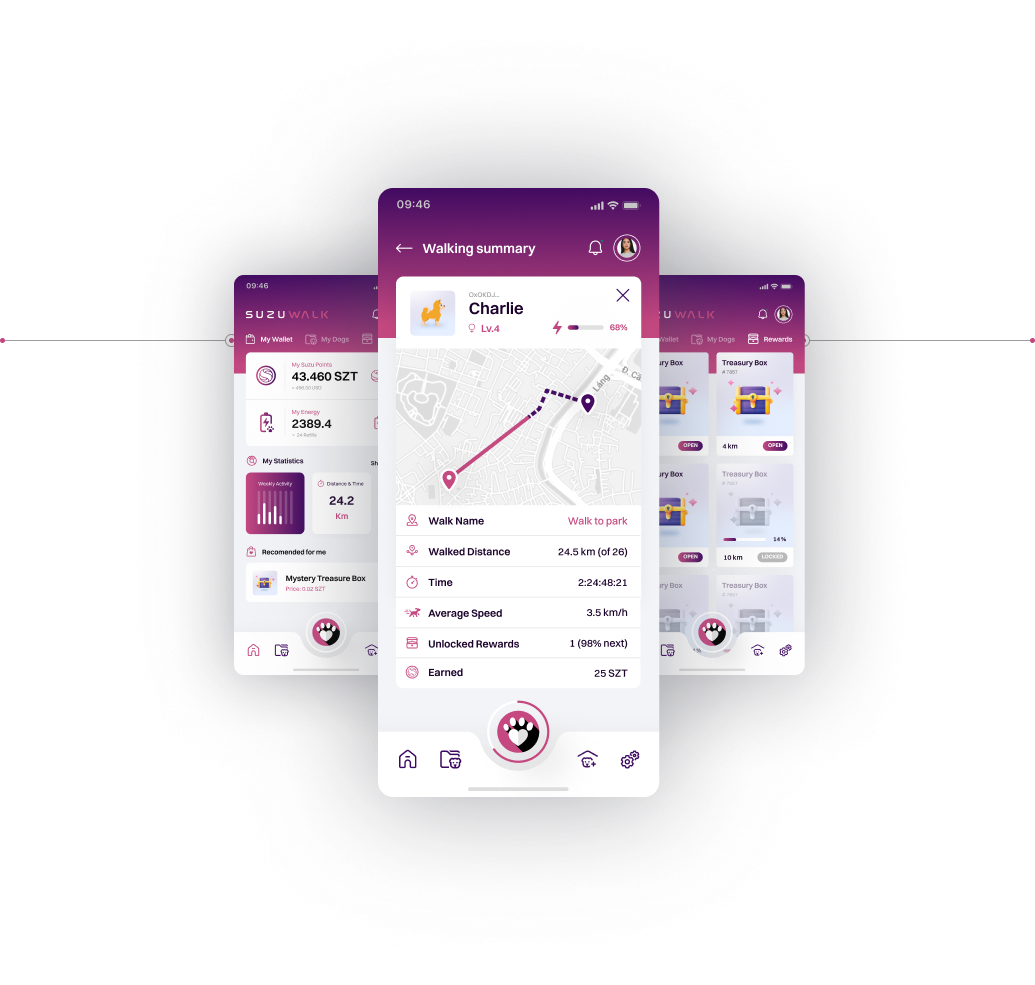 GANJARAN KAMI
MATA SUZU
SUZU Point is our built-in currency that rewards you for every mile you walk. Earn points and unlock fantastic benefits as you embark on your walking journey.
MATA SUZU ANDA BOLEH DIBELANJAKAN DENGAN PELBAGAI CARA BERBEZA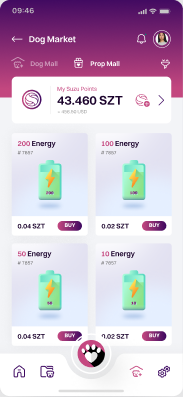 Gunakannya dalam mel prop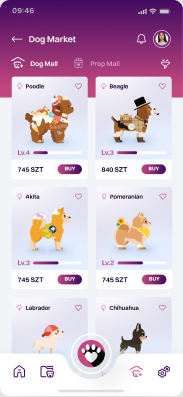 Beli atau sewa haiwan peliharaan baharu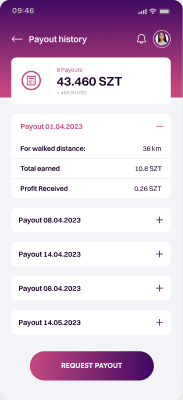 request payout
GANJARAN KAMI
treasure chests
Discover treasure boxes dropped as you walk, containing either energy boosts or surprises. Good luck in finding free energy to walk further and earn greater rewards!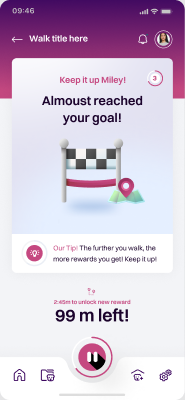 GAIN THEM WHILE WALKING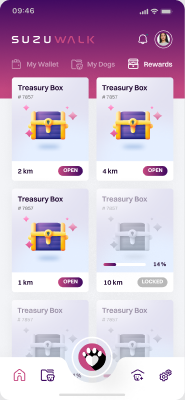 NEED SOME TITLE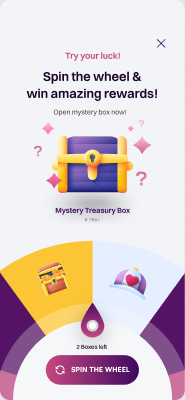 SPIN TO WIN
UNLOCK FULL POTENTIAL OF YOUR FRIEND
DAILY CHARGE ENERGY
OF YOUR FRIEND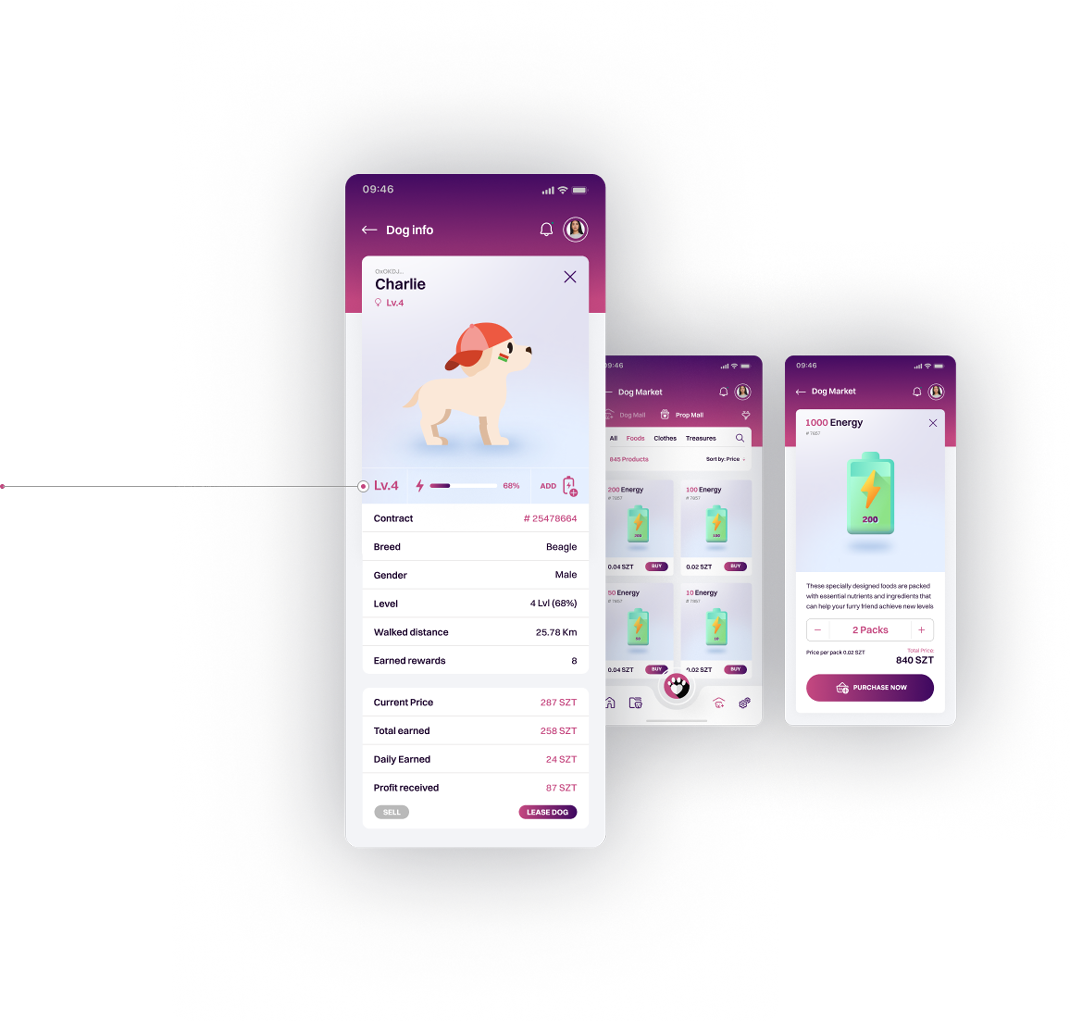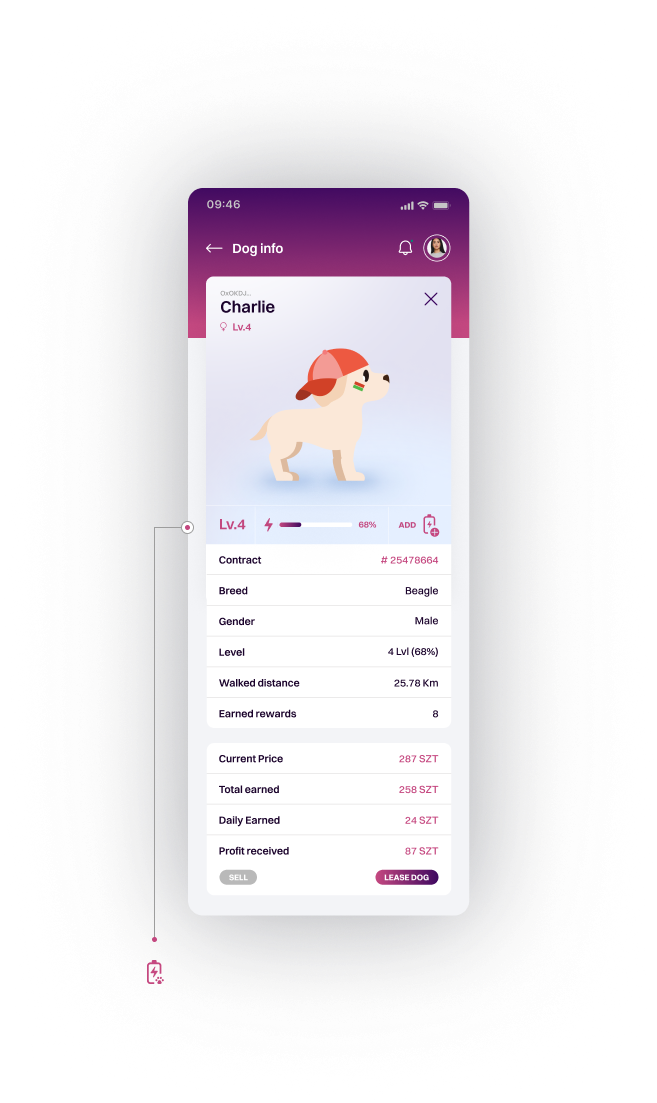 ONCE A DAY YOU CAN FUEL YOUR FRIEND UP to gain weight through adulthood & unleash its full potential
Nurture your friend's growth and well-being by fueling them once a day, enabling them to gain weight throughout their journey into adulthood. Witness their transformation as they unleash their full potential, leading to remarkable experiences and a bond that knows no bounds.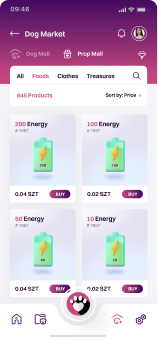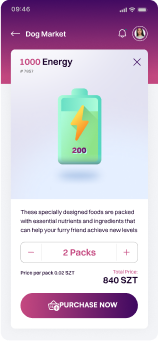 eNERGY CELLS needed for this YOU CAN get AS A WALKING REWARD OR PURCHASE IN PROP MALL:
LEVEL UP YOUR VIRTUAL FRIENDS
REMEMBER! MORE ENERGY YOUR FRIEND GET - MORE LEVEL HE GAIN AND MORE POWERFUL HE WILL BE
1

LEVEL
2

LEVEL
3
LEVEL
4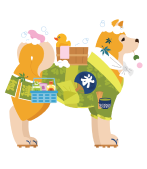 LEVEL